Blog Series 1: Youth And Climate Change – A Youth Worker's View On The Climate Reality Facing Today's Youth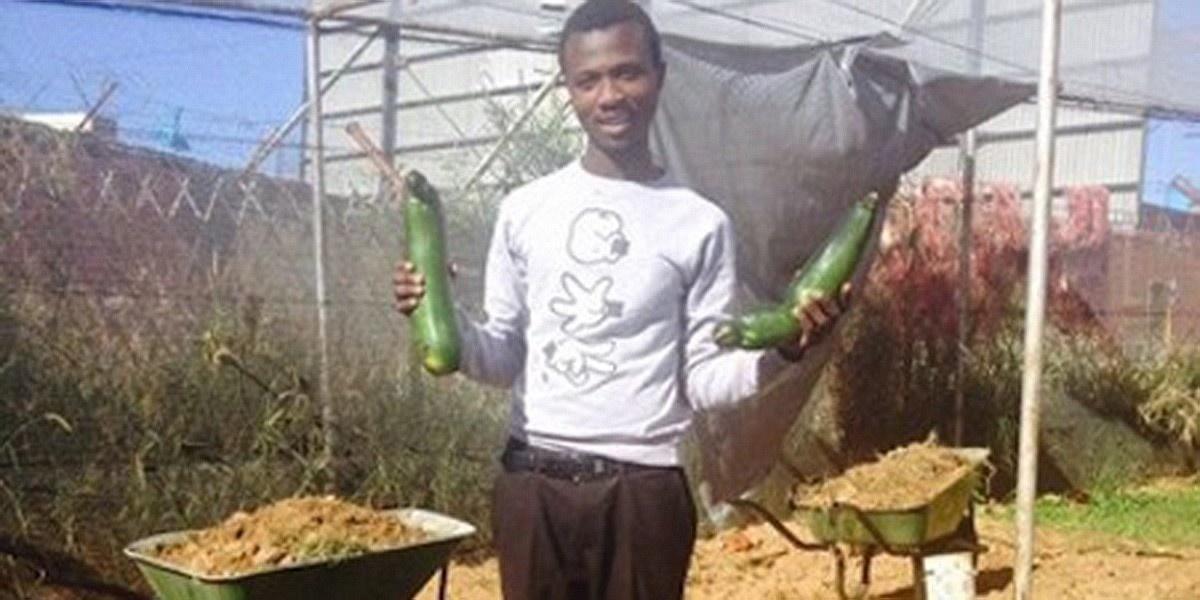 I grew up around rivers and enjoyed the rain every year. I never thought that one day I would see some of these rivers dry up. When I was younger I asked myself, what could have happened for the rivers to dry up? I thought the rains would always come and so everything would always flourish in accordance to the same pattern. Remembering these thoughts today makes me realise how wrong I was. A lot has changed in terms of climate conditions since that time. And my question has been answered about what is it that is really happening for these changes to take such quick effect.
According to the United Nations Framework Convention on Climate Change (UNFCCC) definition, "Climate change is a change of climate which is attributed directly or indirectly to human activity". Climate change affects natural, social and economic structures as well as human health and welfare.
Youth & Climate Change
Climate change is continuing to create high levels of uncertainty about our future and in the midst of all this, one thing is so certain for sure. That one thing certain is the fact that: We will leave the Earth to our children, young people and future generations.
Many youth around the globe including Namibia are now increasingly becoming aware of the challenges and opportunities that comes along with having to reduce greenhouse gas emissions. Youth are now joining the global dialogue on solutions and taking action to combat climate change. Currently, the world is experiencing a rising youth population. According to United Nations Joint Framework Initiative on Children, Youth and Climate, May 2003, "This new generation has an increasingly strong social and environmental awareness, the energy and knowledge to lead our societies towards a low carbon and climate resilient future".
Youth participation in climate change and environmental policy-making still remains a challenge in many parts of the world including Namibia. Many youth in Namibia especially those attending tertiary education institutions know or have an idea of what climate change is all about. The youth are aware of the effects of climate change on their livelihoods and are concerned about the possible future consequences on their lives.
Africa is the most affected by climate change of all continents. Youth in Kenya decided to stand-up and lead by example through educating their communities about the reality of climate change. The youth in Kenya are raising awareness in specific communities to stop poorly-managed disposal of garbage, the garbage has to be disposed at right places. The youth believe that since climate change affects Africa the worst, Africa should take a big role in reversing global warming.
Youth play a crucial role in combating climate change. The youth will be the ones who will experience the impacts of climate change today and also in the future so it is very important for us to be passionate about the issue right now. Youth education is one of the most effective tools to combat the destructive potential that climate change poses to future generations. In his address on International Youth Day in 2008, Mr Ban Ki-moon, Secretary-General of the United Nations said youth who are skilled at spreading new habits and technologies are well placed to contribute to the fight against climate change. Mr Ban stressed: "They (youth) are adaptable and can quickly make low-carbon lifestyles and career choices a part of their daily lives". Youth should be given a chance to take an active role in decision-making at local, national and global levels. It is essential to conduct broad major studies among youth regarding awareness about climate change as well as role of youth in combating climate change.
International youth-led efforts to address the causes and effects of climate change are on the increase and attracting a lot of attention from environmental policy-makers, environmentalists and even politicians. Most of these youth-led initiatives in developed and developing countries are being well documented in the cases of the iMatter Kids vs Climate Change (U.S.A) and African Youth Initiative on Climate Change (AYICC). Youth from all across the world can take lessons from these initiatives and build on their successes for their own climate-action efforts.
What can we all do
Perceptions of youth, such as views that youth have no experience, impact negatively on the ability of youth to participate in climate change programmes that are significant for their livelihoods. Ministries of Youth Affairs, relevant agencies, institutions and the youth themselves need to be more proactive on issues of climate change to create space for the voices of youth to be heard and included into national climate change policies and programme developments.
As a Youth Development Practitioner, l feel that the following actions can be taken by these key groups:
More climate change awareness campaigns and material distributions must be done in all official languages spoken in Namibia and distributed evenly across Namibia to reach more Namibian youth;
More nurturing of youth leaders through presenting activities in environmental education, training and capacity building;
Training of youth for project preparation to face "storms" or challenges and the opportunities for them to address these through climate change adaptation and disaster risk-reduction. An example of this is training youth on organic gardening techniques such as training offered at the Physically Active Youth Centre;
More uncovering of mitigation potentials through starting youth initiatives to reduce greenhouse gases emissions must be done.
About the author
OLIVER T. MHURIRO is a recently qualified Youth Development Practitioner. He was trained through the Commonwealth Youth Programme (CYP) and has five years of Youth Work experience. He was born and raised in Harare, Zimbabwe. He moved to Windhoek three years ago to study Youth Development Work. He is a former 4H Namibia Youth Development Programme Volunteer and has been part of many Youth Development programmes and projects in Zimbabwe and Namibia. Oliver started a Children & Youth Environmental Awareness Club with the Physically Active Youth (PAY) Namibia in 2015 to raise and promote youth-led environmental awareness.
Stay Informed
When you subscribe to the blog, we will send you an e-mail when there are new updates on the site so you wouldn't miss them.