"Stop selling our future": Namibian youth demand for climate action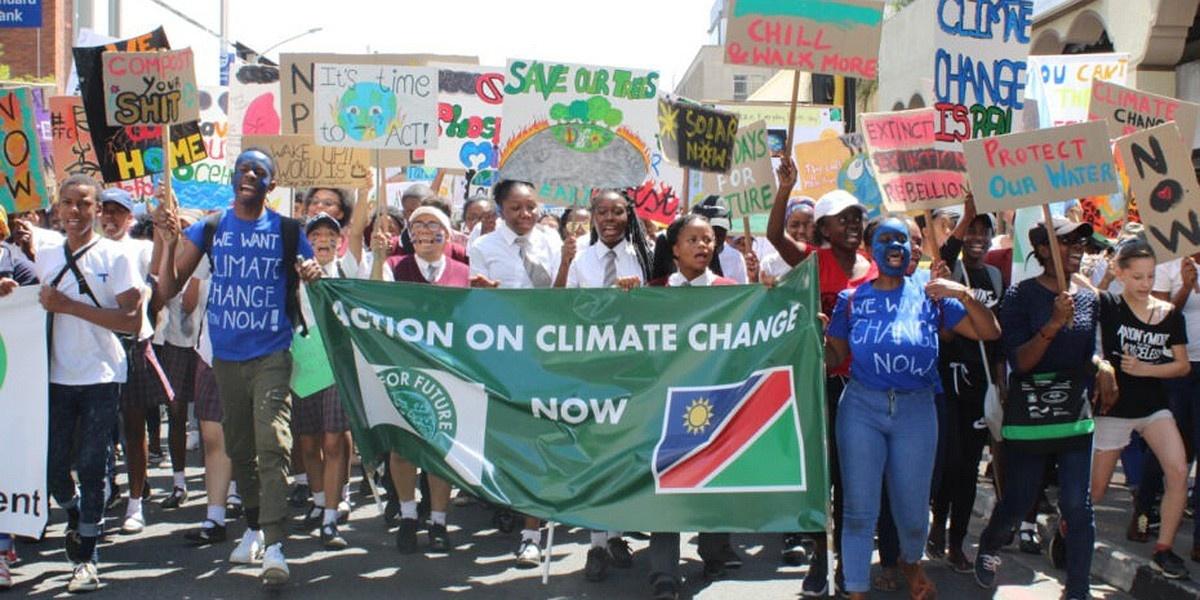 You can call it a historic month in the history of climate action and you would not be far from right. On 20 September 2019 young people from all over the world took to the streets of their cities calling on governments to address climate change as an urgent issue, demanding for action on climate change.
Along the Independence Avenue, young people from Windhoek held signs that read "We stand for what we stand on", You will die of old age, we will die of climate change" and "Stop funding dirty energy now" as they march towards the Parliament Gardens.
Speaking at the handover of the petition, Grade 10 pupil from Deutsche Hohere Privatschule Windhoek Temwani Brunns appealed to the Namibian government to remain vigilant and stand up for what is right. "We are standing here today to remind us all that all of this is intertwined, that our poverty is a result of something and our poverty results in something. We are living on one big planet and let us not fall into the trap of pointing fingers that it is the others who should be more environmental conscious as we are still battling our battle," she stated.
Brunns further called on to the government to act fast and be decisive in reducing emissions and curbing plastic usage.
In the petition that was handed over, Fridays for Future Windhoek highlighted that climate change poses threats to humankind, and undermines Namibia's efforts to achieve key development goals, including poverty. "Under present circumstances our future under climate change will not come near to the hopes and promises of social equality, human prosperity and ecological sustainability as set out in the Namibian Constitution," read the petition.
In the same petition Fridays for Future responded to the guiding principles of Namibia's Strategy on climate change saying that Namibia's Climate Change Strategy is not adequately implemented.
"Fridays for Future Windhoek is concerned that the National Strategy on Climate Change of 2011 and the action plan of 2013 are very poorly implemented. Do leaders not care about making Namibia resilient to climate change? We see very little commitment from our leaders in helping Namibia to become 'future-fit'. As young people who will inherit the resources of this country, we need to see a future for ourselves. We demand that all authorities look hard at how they should implement the Climate Change commitments made by Government. Lip service is no longer enough," they expressed.
By Selma Shiwaya
Stay Informed
When you subscribe to the blog, we will send you an e-mail when there are new updates on the site so you wouldn't miss them.