Driving Water Stewardship In Namibia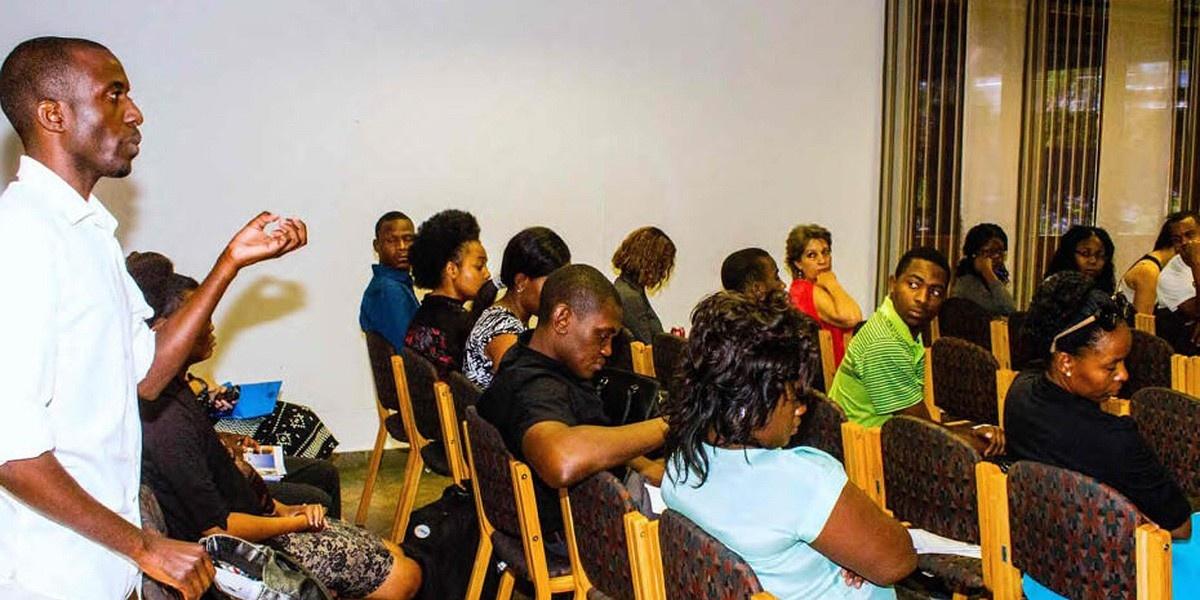 On the 1st of October, 2015, the Water Youth Namibia, Hanns Seidel Foundation (HSF) Namibia and Desert Research Foundation of Namibia (DRFN) co-hosted a public dialogue focused on the role of youth in addressing Namibia's water scarcity challenges.
Water's central role in the biosphere has long implied that several of the most important challenges confronting human development are related to fresh water. This has been true for decades and will only intensify without a change in the course of human water use. If we are serious about meeting human development objectives for the coming century, the way we plan and manage water resources must give precedence to improved governance, effective stakeholder participation and capacity building.
After World Water Week (24-28 August) and in the midst of the water crisis currently faced in the Windhoek Central Area, this public dialogue was an opportunity for Namibians to reflect on our water situation in the global, regional (i.e. SADC) and national perspectives. The youth have a valuable contribution to make to sustainable use of scarce water supplies. The public dialogue placed a spotlight on cases of research, business and advocacy efforts by young Namibians for sustainable water use.
SADC region is putting industrialisation and economic empowerment at the core of its development agenda. The sustainable use and development of scarce water resources in a country such as Namibia is key in such an agenda. The public dialogue took a closer look at youth innovators and agents for change to move Namibia beyond a situation of water crisis to a situation of water stewardship.
Stay Informed
When you subscribe to the blog, we will send you an e-mail when there are new updates on the site so you wouldn't miss them.