The Media Matter in a Warming World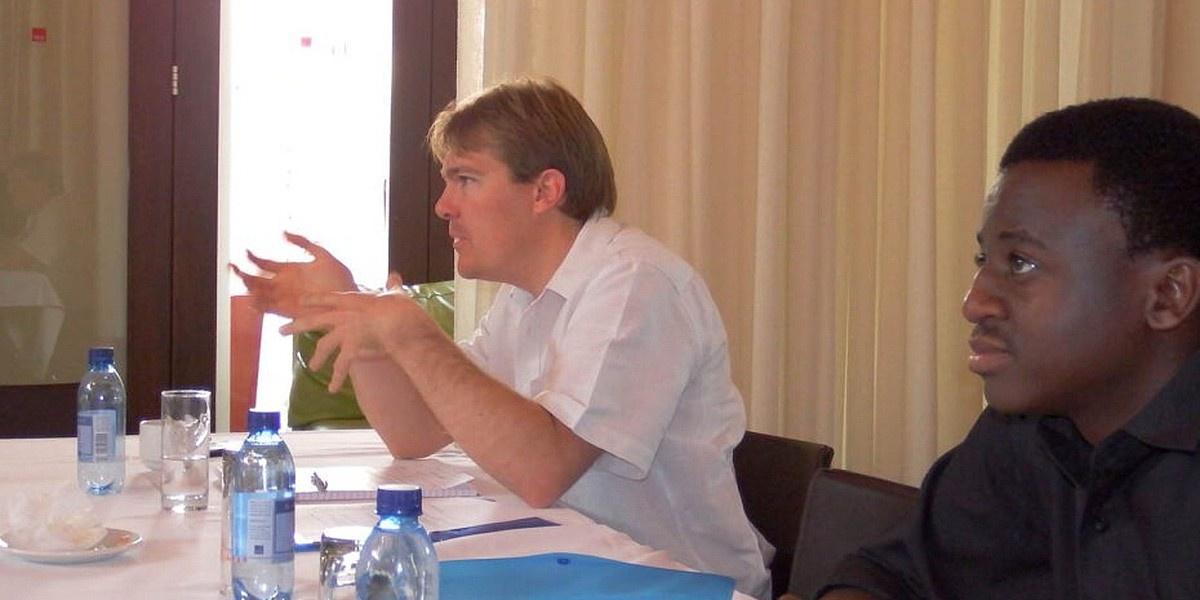 From the 27-28 August 2015, a Climate Change Media Training for Namibian Journalist was held in Windhoek. The training was initiated by the Media for Environment, Agriculture and Sustainable Development in Namibia (Mead-Namibia) and was funded by the Hanns Seidel Foundation (HSF) Namibia, through its Environmental Awareness and Climate Change Project. It was held at the Namibian Institute of Culinary Education (NICE) in Windhoek, Khomas Region. The training was facilitated by Namibian award-winning environmental journalist and chairperson of Mead-Namibia, Absalom Shigwedha.
Journalists from various Namibian media houses participated in a two-day training in the capital to deepen and expand their knowledge on climate change and the latest developments on the topic in Namibia. The National Policy on Climate Change for Namibia calls on the media to regularly cover issues of climate change to empower communities to take appropriate actions, especially on adaptation and mitigation. The media play a crucial role in the fight climate change. But the media can only do so if journalists/media practitioners are well trained on the subject matter.
Recent studies have concluded that many journalists do not show interest in reporting climate change and environmental matters in general, despite the urgency of these matters globally and especially locally in Namibia which is forecasted as one of the worst impacted countries by climate change.
It is against this background that the Environmental Awareness and Climate Change Project of the Hanns Seidel Foundation (implemented in partnership with the Desert Research Foundation of Namibia) trained local journalist on climate change reporting. The training was aimed at enlightening local journalists on the science of climate change, the United Nations Framework Convention on Climate Change (UNFCCC), climate change and economics, climate change peace and security, climate change funding mechanisms in Namibia as well as how to effectively report on climate change issues.
Stay Informed
When you subscribe to the blog, we will send you an e-mail when there are new updates on the site so you wouldn't miss them.