Excursion with Forest Management Committee Members to Kavango Regions performed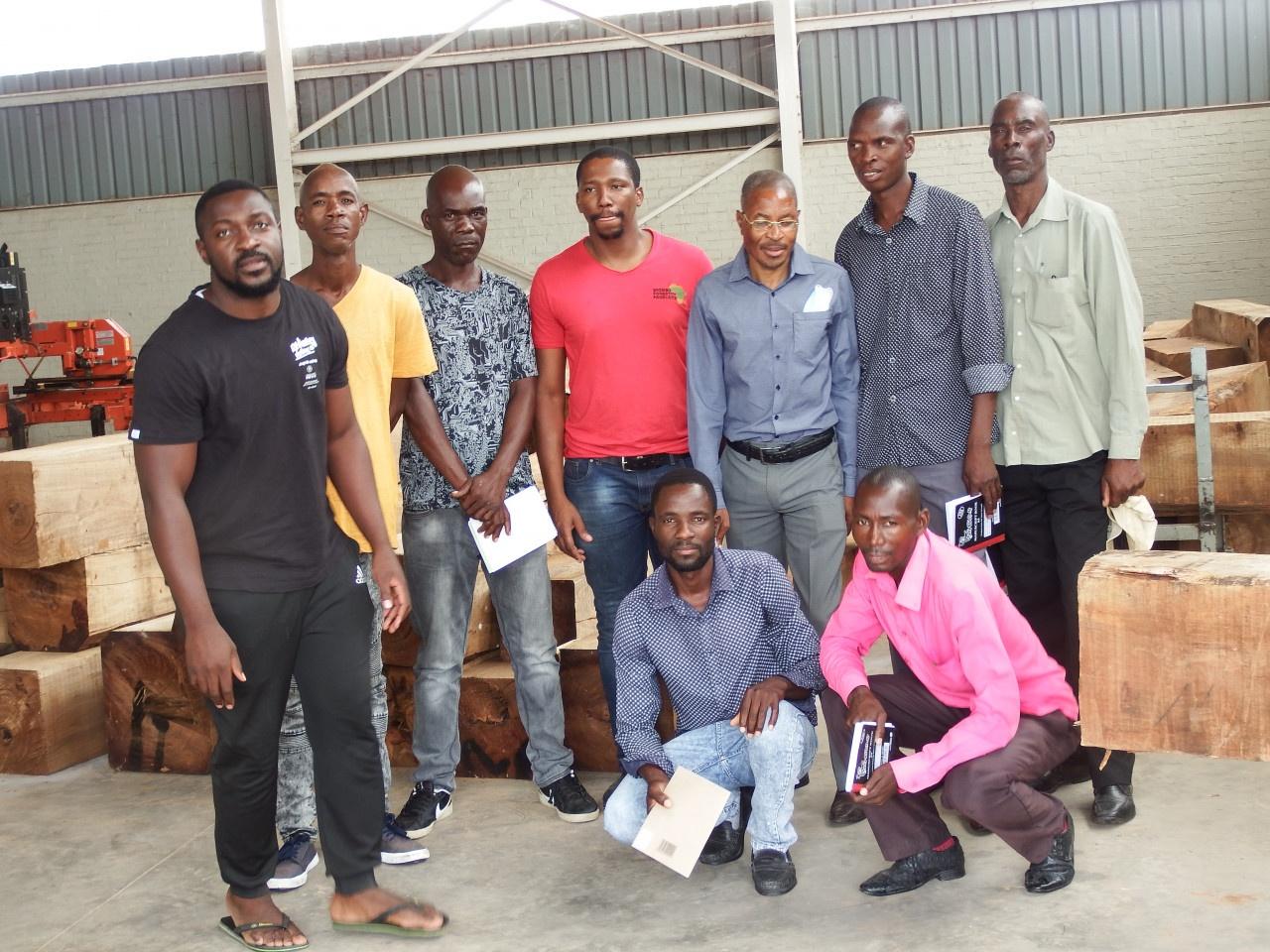 In the week of 28 February to 04 March 2022, the NSFM-Project invited 7 representatives of Forest Management Committees of Zambezi Region to join an excursion to Kavango East and West Regions. The excursion is a key activity of the 'Promoting Sustainable Forest Management in the Kavango-Zambezi Regions in Namibia' (NSFM) Project, an EU funded initiative aiming at contributing to an improved implementation of Sustainable Forest Management (SFM) in Namibia. The objective was to give Community Forest Committee members from Zambezi Region the opportunity to visit Community Forests in their neighbouring Regions to engage with their counterparts and to learn about challenges and lessons learned.
On the first day, the group started in Katima Mulilo and travelled via Kongola to Rundu. They stopped at Mashare, some 50km east of Rundu, to visit the large agricultural green scheme that produces blueberries at a large scale. After arriving in Rundu, day one concluded with an introduction session and presentation of the excursions' objectives. On the second day, meetings with the Forest Management Committees of the Likwaterera and Ncamagoro Community Forests were scheduled. Especially the meeting at the office of the Ncamagoro Community Forest was interesting due to the large pile of confiscated timber that can be found in front of the office currently. The Forest Management Committee members reported on what happened to the timber, why it was confiscated and what they are planning to do to possibly release and profit from it.
For day 3, a visit to Miombo Forestry Products in Katwitwi was scheduled. At the sawmill, the excursions' participants were demonstrated impressively how value is added to timber. The fourth day was characterised by a further meeting with Kahenge Community Forest, a Community Forest in the North-West of Kavango West Region. The excursion ended with a debriefing at the end of day four before the group travelled back to Katima Mulilo on the last day.
Stay Informed
When you subscribe to the blog, we will send you an e-mail when there are new updates on the site so you wouldn't miss them.