Excursion with Forest Management Committee Members to Zambezi Region Performed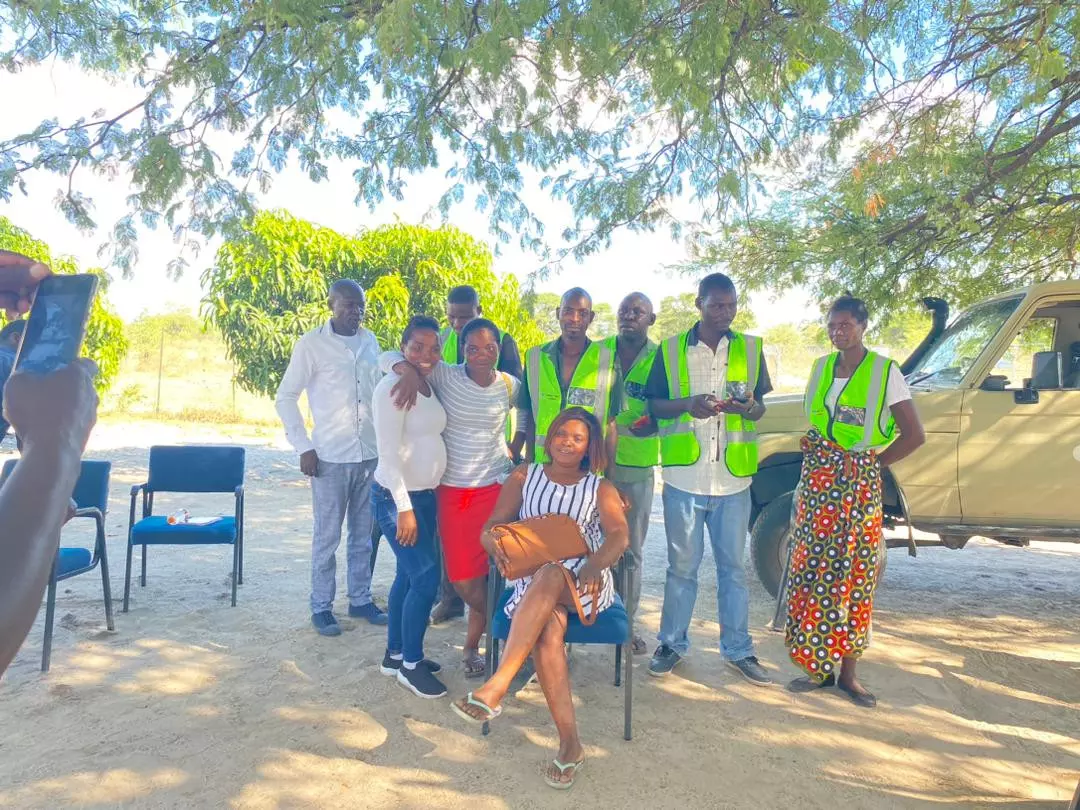 From 07 to 11 November 2022, the NSFM Project invited 12 representatives of Forest Management Committees of the Kavango Regions to an excursion to the Zambezi Region. The excursion is a vital activity of the 'Promoting Sustainable Forest Management in the Kavango-Zambezi Regions in Namibia' (NSFM) Project, an EU-funded initiative aiming at contributing to an improved implementation of Sustainable Forest Management (SFM) in Namibia. The objective was to allow Community Forest Committee members from Kavango Regions to visit Community Forests in their neighbouring Region, engage with their counterparts and learn about challenges and income-generating activities.
On the first day, the group consisting of 6 male and 6 female representatives started in Rundu and travelled via Kongola to Katima Mulilo. Their first stop was in Kongola where they visited Kwandu Community Forest. The Kavango Community Forest representatives engaged with their colleagues from Kwandu and visited their orchards. After arriving in Katima Mulilo, day one concluded with the official introduction session and presentation of the excursion's objectives.
On the second day, meetings with the Forest Management Committees of the Bukalo and Sikanjabuka Community Forests were scheduled. Especially the meeting at the office of the Sikanjabuka Community Forest was interesting due to their green scheme and bee house project. The Forest Management Committee members of Sikanjabuka reported on how they are managing their funds and how they applied for more funding and encouraged their counterparts to do the same. In that way, they could invest in their Community Forests and improve the livelihood of the people.
For day three, the group visited Zilitene Community Forest where they are currently constructing a nursery of indigenous trees funded by the Environmental Investment Fund (EIF). Thereafter, the group proceeded to Dzoti emerging Community Forest to discuss challenges and opportunities.
The fourth day was characterised by further meetings, this time with Lubuta and Sachona Community Forests. These Community Forests are within a Conservancy but are not intergraded which was very interesting.
The excursion ended with a debriefing at the end of day four before the group travelled back to Rundu on the last day.
Stay Informed
When you subscribe to the blog, we will send you an e-mail when there are new updates on the site so you wouldn't miss them.