Short Educational Videos launched by NSFM-Project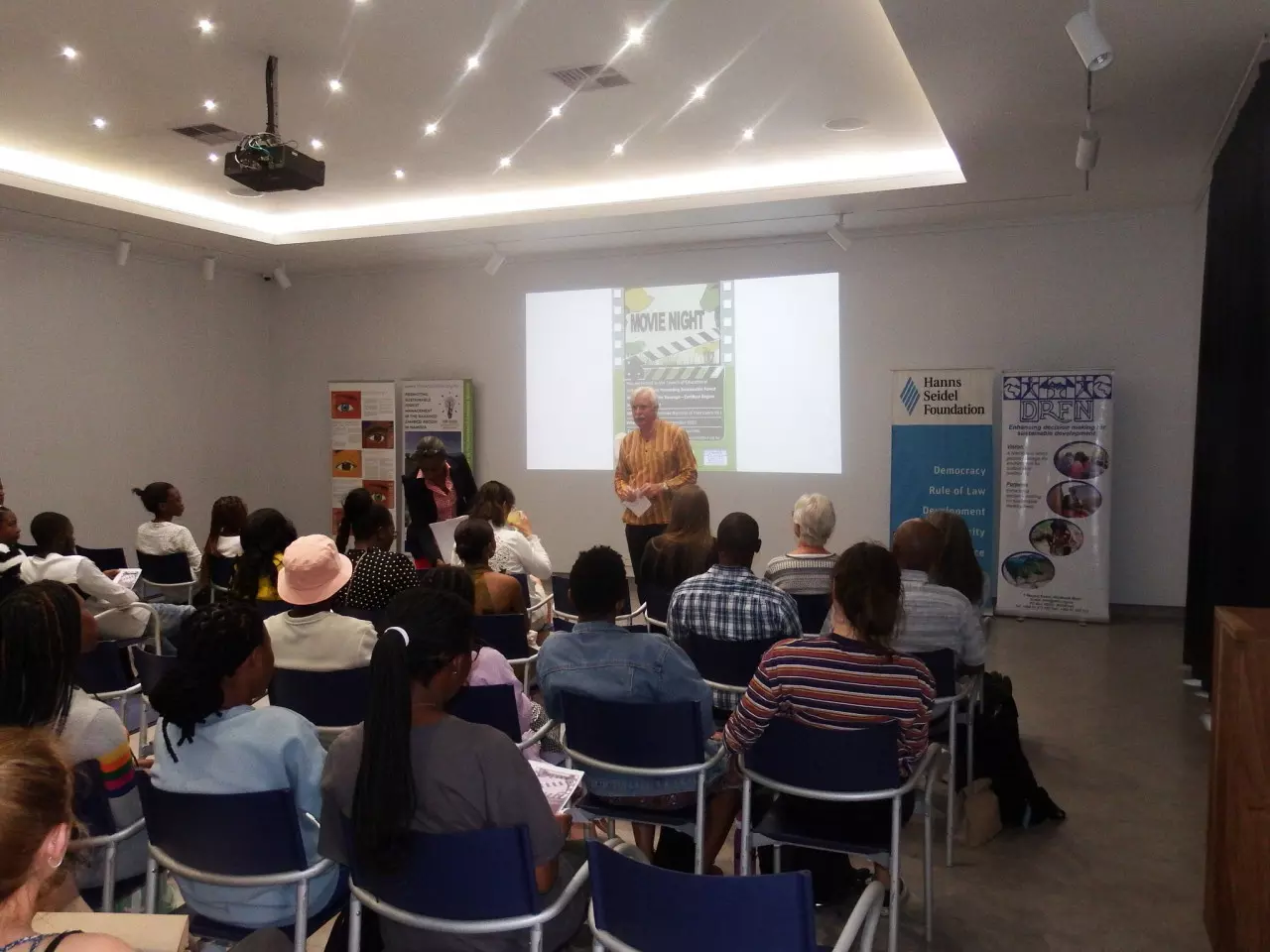 On 07 September 2022, the NSFM Project launched its short educational video clips in Windhoek. These educational video clips are based on the 8 fact sheets on Sustainable Forest Management (SFM) that the project launched earlier this year. The series of eight educational video clips are an important component of the 'Promoting Sustainable Forest Management in the Kavango-Zambezi-Region in Namibia' (NSFM) Project, a collaborative initiative of the Hanns Seidel Foundation (HSF) Namibia and the Desert Research Foundation of Namibia (DRFN), financially supported by the European Union.
Moderated by Doufi Namalambo, the launch event commenced with welcoming remarks provided by Dr Martin Schneider, Director of the DRFN. In his capacity, he welcomed all participants, and he then spoke about the aim of the NSFM-Project. He said: "I am convinced that the educational videos that we are launching will contribute to information access and improved knowledge of the people on the ground in the affected regions and of the decision-makers." Moreover, he emphasised that the transformation of the educational materials into videos (the videos are based on the content is of utmost importance as it makes the process more inclusive, enabling local people to broaden their knowledge and skills on SFM and to improve the implementation of this concept on the ground.
Before the video clips were played, Ms Shirley Bethune, a lecturer from Namibia University of Science and Technology (NUST), Department of Natural Resources, elaborated on the importance of videos for education. She explained the roles of environmental education and added that the world today needs effective environmental education, particularly, education for sustainable development to better understand and respect nature.
Each video clip was played and discussed afterwards. The event ended with a lively Q&A session.
To watch the videos click here. They can also be downloaded from TH!NK Namibia's YouTube Channel.
Stay Informed
When you subscribe to the blog, we will send you an e-mail when there are new updates on the site so you wouldn't miss them.