The Paris Agreement On Climate Change: The Essentials You Need To Know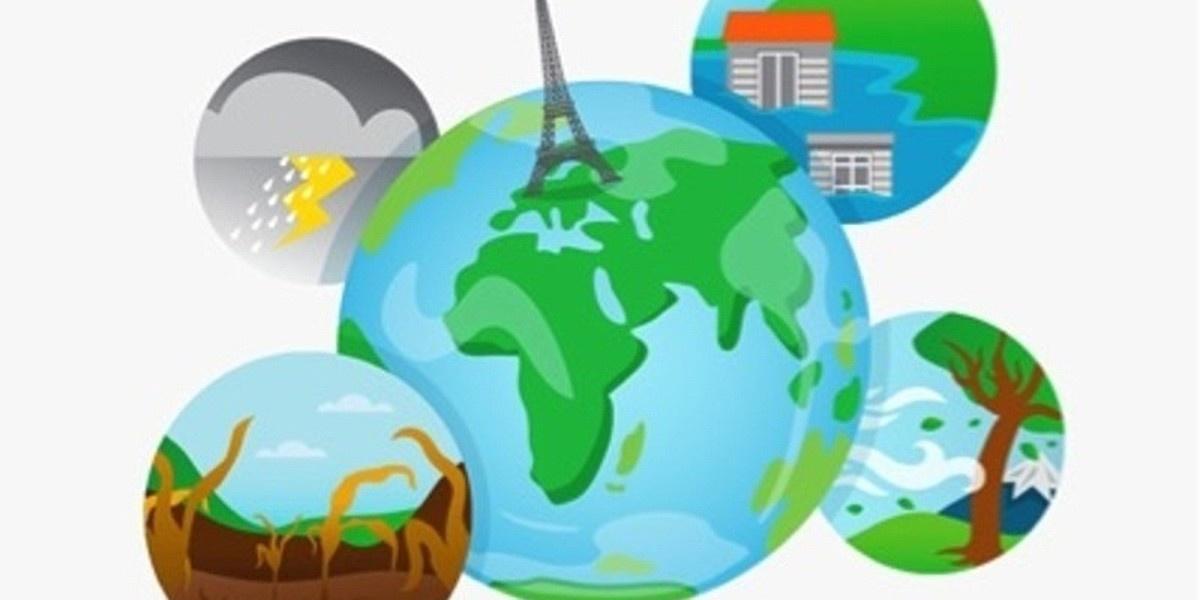 Climate change is a global challenge that does not respect national borders. It is an issue that requires solutions that need to be coordinated at the international level and it requires international cooperation to help developing countries move toward a low-carbon economy.
To address climate change, countries adopted the Paris agreement at the COP21 in Paris on 12 December 2015 and entered into force on 4 November 2016.
What Is The Aim Of The Paris Agreement?
The Paris Agreement's aim is to strengthen the global response to the threat of climate change by keeping a global temperature rise this century below 2 degrees Celsius above pre-industrial levels and to pursue efforts to limit the temperature increase even further to 1.5 degrees Celsius. Additionally, the agreement aims to strengthen the ability of countries to deal with the impacts of climate change.
The Paris Agreement requires all Parties to put forward their best efforts through "nationally determined contributions" (NDCs) and to strengthen these efforts in the years ahead. This includes requirements that all Parties report regularly on their emissions and on their implementation efforts.
Why Is This Important?
Scientists have warned that if greenhouse gas emissions continue to rise, we will pass the threshold beyond which global warming becomes catastrophic and irreversible. That threshold is estimated as a temperature rise of 2°Cabove pre-industrial levels, and on current emissions trajectories we are heading for a rise about5°C. That may not sound like much, but the temperature difference between today's world and the last ice age was about 5°C, so seemingly small changes in temperature can mean big differences for the Earth.
Moreover, prominent world leaders have expressed the significant impacts that this agreement will have in fighting climate change:
Former US President Barack Obama said, " This agreement will help delay or avoid some of the worst consequences of Climate Change." Likewise, Enrique Peña Nieto, President of Mexico also said, "The global community has adopted this agreement because the cost of inaction would be irreversible, and it is something that we, as humans, cannot afford. The Paris Agreement represents the greatest global commitment to build a new climate change regime, without slowing down economic and social development"
Key Elements Of The Paris Agreement:
Mitigation: reducing emissions
Governments agreed
A long-term goal of keeping the increase in global average temperature to well below 2°C above pre-industrial levels;
To aim to limit the increase to 1.5°C, since this would significantly reduce risks and the impacts of climate change;
On the need for global emissions to peak as soon as possible, recognizing that this will take longer for developing countries;
To undertake rapid reductions thereafter in accordance with the best available science.
Transparency and global stocktake
Governments agreed to
Come together every 5 years to set more ambitious targets as required by science;
Report to each other and the public on how well they are doing to implement their targets;
Track progress towards the long-term goal through a robust transparency and accountability system.
Adaptation
Governments agreed to
Strengthen societies' ability to deal with the impacts of climate change;
Provide continued and enhanced international support for adaptation to developing countries.
Loss and damage
The agreement also
Recognizes the importance of averting, minimizing and addressing loss and damage associated with the adverse effects of climate change;
Acknowledges the need to cooperate and enhance the understanding, action and support in different areas such as early warning systems, emergency preparedness and risk insurance.
Role of cities, regions and local authorities
The agreement recognizes the role of non-Party stakeholders in addressing climate change, including cities, other subnational authorities, civil society, the private sector and others.
They are invited to
Scale up their efforts and support actions to reduce emissions;
Build resilience and decrease vulnerability to the adverse effects of climate change;
Uphold and promote regional and international cooperation.
Support
The EU and other developed countries will continue to support climate action to reduce emissions and build resilience to climate change impacts in developing countries.
Other countries are encouraged to provide or continue to provide such support voluntarily.
Developed countries intend to continue their existing collective goal to mobilize USD 100 billion per year by 2020 and extend this until 2025. A new and higher goal will be set for after this period.
How Is Namibia Enforcing The Paris Agreement?
On the 22 April 2016, H.E Dr. Hage G. Geingob, President of the Republic of Namibia signed the Paris Agreement on behalf of Namibia at the signing ceremony at the U.N head Quarters in New York.
Namibia ratified the Paris Agreement on Climate Change on 21st September 2016 and is already busy implementing the Paris Agreement based on the country's Intended Nationally Determined Contribution (INDC) document, which was approved by Cabinet in 2015 and outlines the intended actions to mitigate and adapt to climate change.
The INDC contains many targets, which are deliberately ambitious as a signal of Namibia's seriousness to tackle climate change and to mobilize the necessary resources for climate change investments. The INDC targets the increasing of the share of renewables in electricity production to 70 percent by 2030 and reducing greenhouse gas emissions by 89 percent by 2030; reducing the deforestation rate by 75 percent; extending conservation agriculture to 80,000 hectares by 2030; and restoring 15 million hectares of grassland by 2030.
Sources
Nakale, A. (2017 September 01). Namibia on course with Paris agreement.Retrieved from https://www.newera.com.na/2017/09/01/namibia-on-course-with-paris-agreement/
Namibia Endless Horizons. Namibia signs Paris agreement on climate change.Retrieved from http://www.namibiatourism.com.na/blog/namibia-signs-paris-agreement-on-climate-change
United Nations Climate Change. Paris Agreement: Essential Elements. Retrieved from http://unfccc.int/paris_agreement/items/9485.php
BY CATHY AMUTENYA
Stay Informed
When you subscribe to the blog, we will send you an e-mail when there are new updates on the site so you wouldn't miss them.