Zambezi lectured on renewable energy and energy efficiency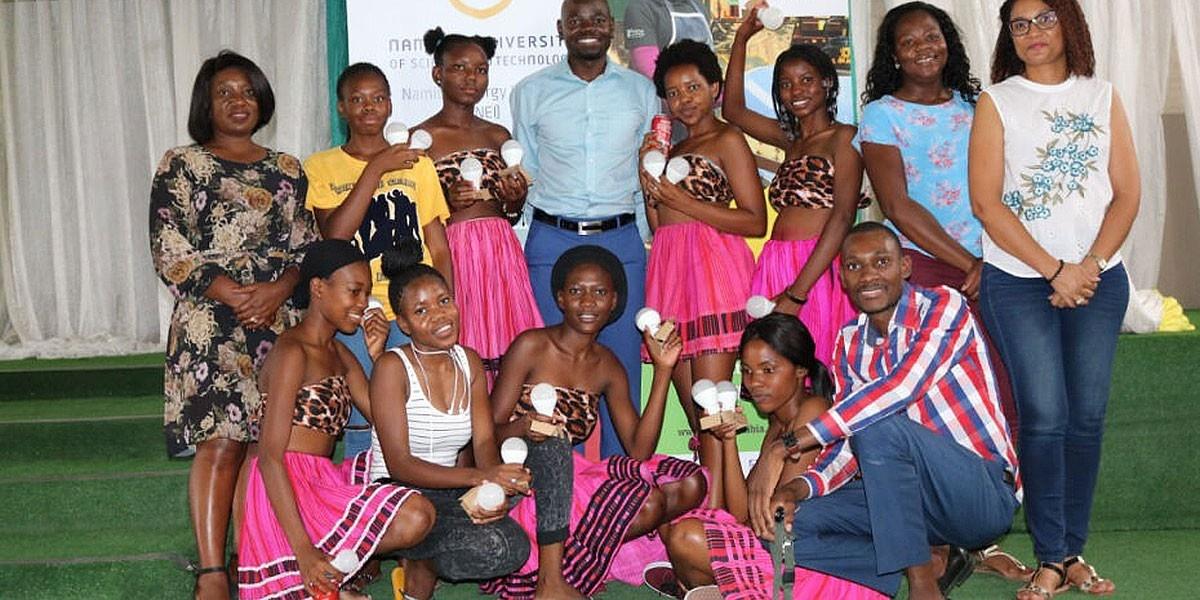 The Hanns Seidel Foundation (HSF) through its Promoting Renewable Energies in Namibia (PREN) project together with its partners Namibia Energy institute (NEI), Ministry of Mines and Energy (MME), Ministry of Environment and Tourism (MET) and the Zambezi Regional Council recently held a public dialogue focused on renewable energy and energy efficiency. The dialogue event, themed 'Towards Making Global Goals and Agreements on Sustainability Relevant and Practical for People at the Grassroots Level', took place in Katima Mulilo.
Director for planning at Zambezi Regional Council, Beaven Walubita expressed appreciation of the dialogue event saying that it creates a platform for the people of Zambezi region to learn about renewable energy. "As the regional leadership we appreciate the effort that you are bringing as far as renewable energy is concerned. Renewable energy is booming and for those of us living in rural areas and cannot afford the grid we have to make use of renewable energy which is why its important to learn especially for the SMEs that are here," he said.
Speaking at the same event project coordinator at the Ministry of Environment and Tourism, Reagan Chunga highlighted the importance of the Paris Climate Agreement that Namibia ratified in 2016 saying that it is legally binding and aims to bring all countries together. "The rate at which the emissions are released it is expected that the temperatures will be very high and the atmosphere setting won't be able to function properly," he mentioned.
Chunga also mentioned that despite Africa only contributing less than one percent to greenhouse gas emissions, the continent suffers the most due to lack of funds, technology and infrastructure to cope with such consequences.
Centre Head for Centre for Renewable Energy and Energy Efficiency at the Namibia Energy Institute, Helvi Iileka proclaimed that the institute has developed a solar thermal roadmap for Namibia. "This roadmap is already signed by the minister of mines and energy and everyone is expected to meet hot water demand and we want to achieve 0.5 square per household by 2030," she revealed.
Iileka further demonstrated how different solar equipment, including solar cookers and the parabolic box cookers, work. "This helps with the less use of wood, reduction of deforestation and smoke emission. Moreover, you could install a solar home system or even pump your water from the borehole with solar," she explained.
Susan Tise Senior Researcher in the Renewable Energy Division of the ministry of mines and energy highlighted the importance of electricity saying that it is an enabler for socio economic development as it attracts the availability of clinics in rural areas and provides an opportunity for businesses to operate.
Emphasising on the funding of solar systems Tise outlined the three technologies funded by the Solar Revolving Fund namely solar home systems with a limit of N$35 000, photovoltaic pump with a limit of N$ 50 000 and solar water heaters with a limit of N$ 30 000. Applicants are required to confirm eligibility and pay a deposit fee before applying.
Statistics from the 2011/12 financial years to 2017/18 financial years show an increase in the number of loans from 201 to 538 with most applications for financing made for solar home systems.
By Selma Shiwaya
Stay Informed
When you subscribe to the blog, we will send you an e-mail when there are new updates on the site so you wouldn't miss them.