HSF trains 14 small business owners in Zambezi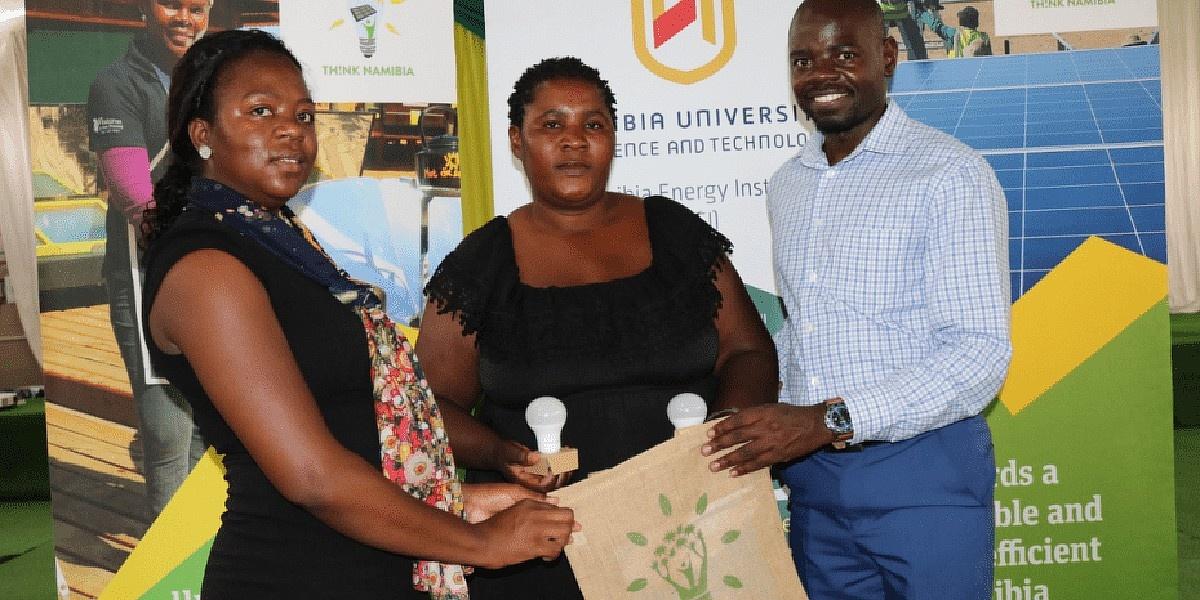 A group of fourteen small business owners from different constituencies of the Zambezi Region recently received training from the Hanns Seidel Foundation in partnership with the Namibia University of Science and Technology, Namibia Energy Institute and the Zambezi Regional Council.
The three days workshop aimed at helping small business owners develop business skills and identify business opportunities, help them identify renewable energy technologies to incorporate into their businesses and to develop knowledge on how and where to source funding for renewable energy technologies.
Rodney Seibeb, project coordinator for the Promoting Renewable Energies in Namibia (PREN) stated that the SMEs were identified during the baseline studies of the PREN project. "We are not only trying to provide renewable energy training but we also want to help you improve your businesses and run them successfully," he said.
Addressing the workshop participants, Gift Kasika an Economist at ministry of Industrialization, Trade and SME Development encouraged business owners to have their businesses registered as required by the law. "If you operate an unregistered business it is considered illegal. Besides, in order to be considered for government tenders, business loans and other government support services your business has to be registered," he emphasised.
Isaiah Paulus from the electrical and computer engineering department at Namibia University of Science and Technology urged participants as business owners to take lead in renewable energy. "Zambezi has potential of 5 kilowatt hours per day which is sufficient to power every house. Therefore, as business owners you need to start using solar for other community members to witness the benefits from you," he said.
The workshop covered aspects of business planning, business ownership, business registrations and renewable energy technologies. Daniel Makutilizi, a welder by profession, says that he has learnt a lot from the workshop that he wishes to apply to his livelihood. "I had no idea how a solar system setup looked like, the types of batteries used and inverters. I have also developed knowledge of the different types of bulbs which I did not know existed especially the energy saving and LED bulbs. From here I know which bulb to consider," he stated.
Makutilizi also vowed to advocate for the use of solar energy in his community especially in times of drought.
By Selma Shiwaya
Stay Informed
When you subscribe to the blog, we will send you an e-mail when there are new updates on the site so you wouldn't miss them.