Energy Access For Rural Healthcare Facilities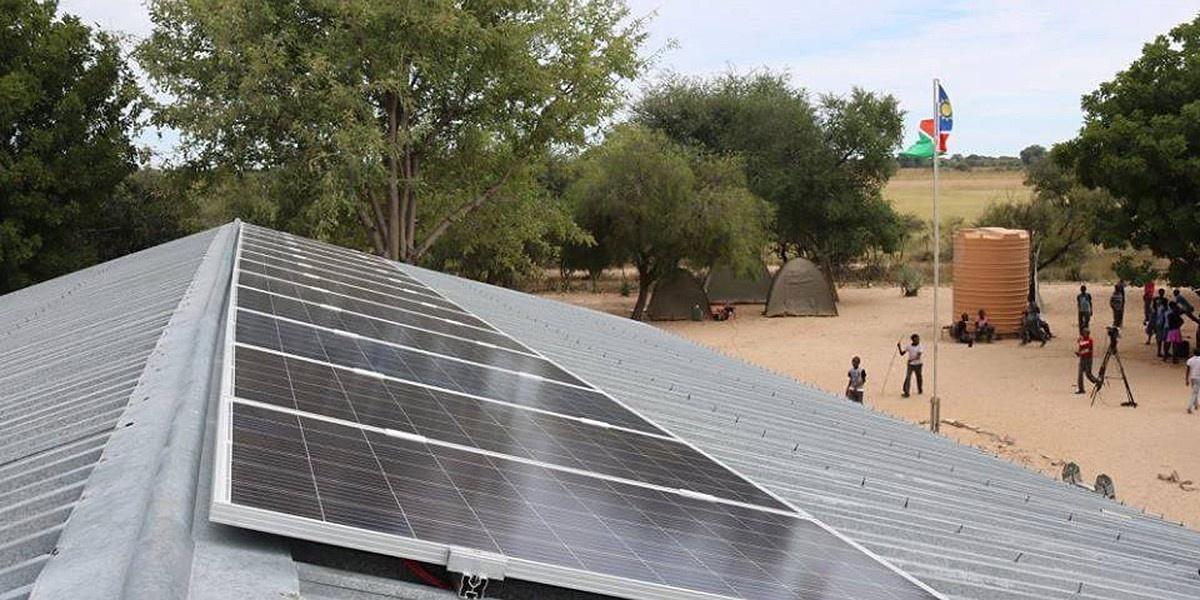 Access to electricity is critical to health care delivery and to the overarching goal of universal health coverage. However, the availability of electricity to support proper health services is less than adequate in many countries. According to the World Health Organization (WHO) studying over 4000 clinics and hospitals, about one in four health facilities has had an unreliable electricity supply.
Clinics, maternity wards, operating rooms, medical warehouses and laboratories rely on electricity to power lights, refrigerate vaccines and operate life saving medical devices. The inability to carry out these basic functions puts lives at risk. Traditionally, diesel generators have powered off-grid facilities and also served as back-up power source in the grid connected healthcare facilities but these struggle with both high fuel cost and unreliable fuel delivery.
Renewable energy solutions such as Solar PV Systems serve as a promising tool in ensuring that rural health facilities have reliable and cost-effective electricity. According to WHO's Operational Framework for building climate resilient health systems, there is a need to take a broad approach to mediate the challenges of climate change, including a focus on renewable energy in health facilities and utilizing innovative technologies. Therefore, decentralizing renewable energy solutions coupled with energy efficiency measures, have great potential to expand health facility access to cost-effective, reliable electricity in many low-income settings where the grid is unreliable or non-existent.
Renewable energy from the sun is an abundant and ubiquitous resource and is ideal for providing low cost reliable energy once it is properly harnessed. As Namibia is geographically located in a sunshine rich region and has one of the best solar regimes, it makes it an ideal place to deploy cost effective solution for the energy supply in rural areas that are not connected to the national grid.
Realising the potential of solar energy, the deployment of PV systems for health services has been considered by international and development organization and governmental agencies that are active in this field worldwide. This includes the ' Solar for Health' initiative by the UNDP, which has supported Namibia in providing Solar PV systems to rural health facilities.
Solar for Health
Solar for Health is an initiative led by the United Nations Development Programme (UNDP) Namibia in collaboration with Global Fund and the Ministry of Health and Social Services. The initiative is aimed at supporting governments in improving access to quality health services. These systems provide constant and cost-effective access to electricity, thus assisting vulnerable communities in mitigating climate change and poverty conditions.
With the help of this initiative, Namibia is a step closer to achieving the Sustainable Development Goals (SDG's) 17 as set out by UNDP. SDG's 3, 7, 13 and 17 that being good health and well-being, affordable and clean energy, climate action and partnerships respectively are specifically achieved in relation to the Solar 4 Health project.
According to UNDP Namibia, five clinics have been equipped with solar PV systems through the project namely Okaukamasheshe and Uutsathima in the Omusati Region as well as the Eiseb, Klein Aub and Kalkrand clinics in the Hardap Region. In addition to the PV systems, two mobile TB diagnosis clinics equipped with solar power features were leased by UNDP Namibia to conduct the nation's first TB survey from 29 November to 5 December 2017. This was done at a total cost of approximately N$ 150 000 and it was funded by the Global Fund.
The clinics effectively use solar energy to assist in providing rural communities with cost-effective, reliable and sustainable power solutions. The medical staff at these clinics are better equipped to provide the much needed health services in these parts of the country.
As stated by the UNDP, "effective solar power solutions is a way in which the Namibian health system can increase its resilience to the challenges presented by climate change, including extreme weather events such as droughts that affect conventional sources of electricity."
The installation of the solar panels by the Solar for Health initiative was a pilot project. It is still ongoing in terms of upkeep and maintenance which is done through a local solar energy company SolTec and overseen by Danish company GSOL that installed the solar panels.
Sources
Global Health and Science. (2013 August 14). Limited electricity access in health facilities of sub-Saharan Africa: a systematic review of data on electricity access, sources, and reliability. Retrieved from: https://www.ncbi.nlm.nih.gov/pmc/articles/PMC4168575/
Namibian Sun. (2018 January 18). Solar systems for rural clinics. Retrieved from:https://www.namibiansun.com/news/solar-systems-for-rural-clinics2018-01-18
UNDP. UNDP and Ministry of Health provide Solar Systems for rural clinics. [Press Release].
World Health Organization. Health and sustainable development. Energy access and resilience. Retrieved from: http://www.who.int/sustainable-development/health-sector/health-risks/energy-access/en/
Stay Informed
When you subscribe to the blog, we will send you an e-mail when there are new updates on the site so you wouldn't miss them.