'Fencing in Community Forests and Conservancies' – Round Table Discussion in Nkurenkuru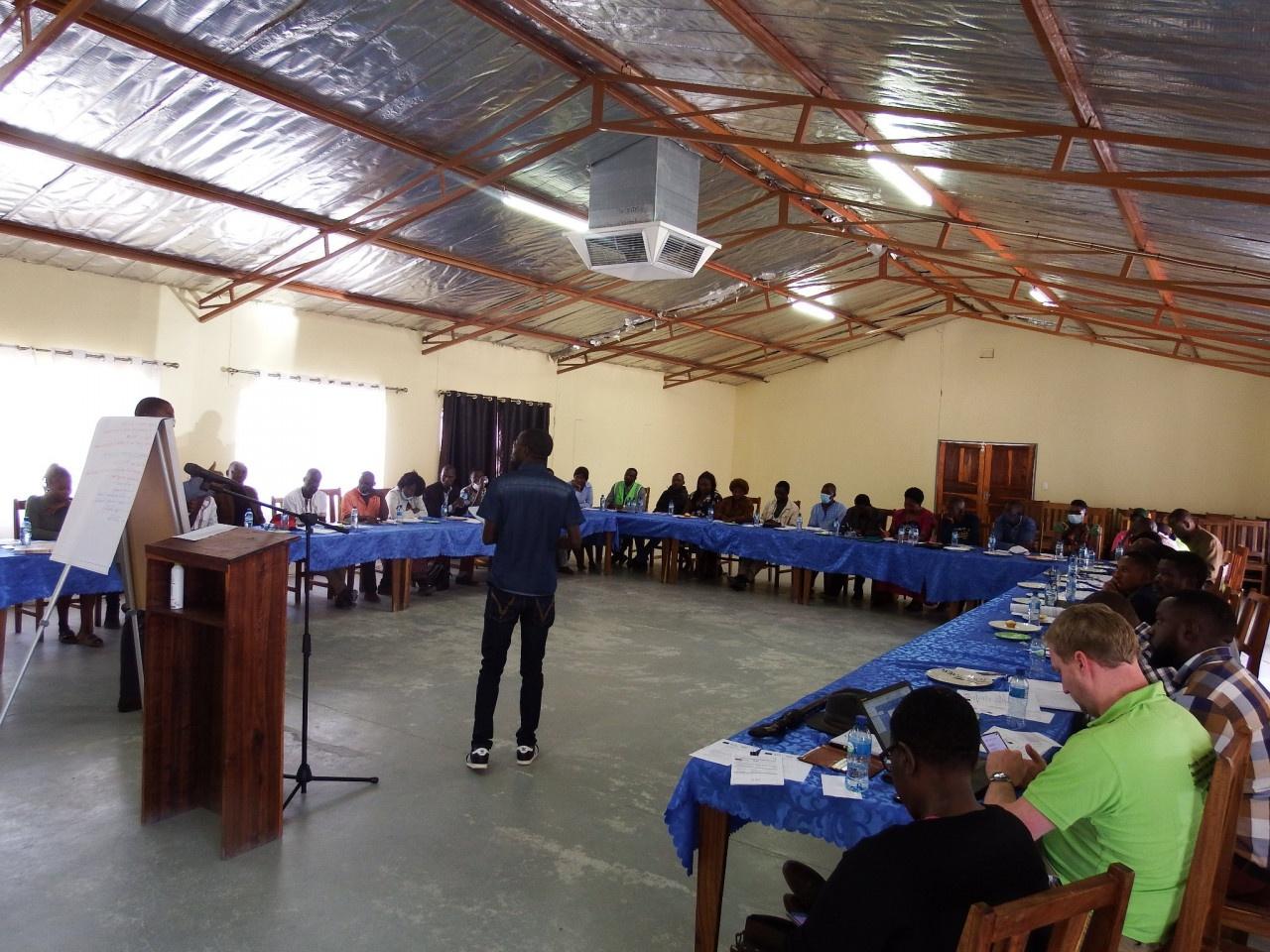 The NSFM-Project organised another Round Table Discussion on the subject 'Fencing in Community Forests and Conservancies', this time in Nkurenkuru, Kavango West. On 16 May 2022, various representatives of the Kavango West Traditional Authorities, the Community Forests, the Communal Land Board, the Regional Council, the Directorate of Forestry as well as the Ministry of Lands met for this vital event. This Round Table Discussion is an important component of the 'Promoting Sustainable Forest Management in the Kavango-Zambezi Region in Namibia' (NSFM) Project, an EU-funded initiative jointly implemented by the Hanns Seidel Foundation (HSF) Namibia together with the Desert Research Foundation of Namibia (DRFN).
The Round Table Discussion aimed at providing all invited stakeholders with a platform to exchange their different points of view about fencing. However, before the actual discussion started, Mr Uaraera Tjaveondja from the Legal Assistance Centre (LAC), used practical examples to explain the legal aspects of fencing to ensure that all participants have the same level of knowledge needed for a well-informed discussion. He explained fully the differences between fencing on communal land and fencing in Community Forests.
The event was moderated by Ms Daisy Manungo. For better communication between the participants, Mr Stefanus Kudumo translated during the event. After the welcoming remarks which were provided by the Chairlady of the Communal Land Board Kavango West, Ms Easter Karondo, Dr Clemens von Doderer, Resident Representative of the HSF, elaborated on the objective of the event. Before the presentation from the LAC set everyone to the same level of knowledge, all participants introduced themselves. Thereafter, a lively discussion arose, and different stakeholder groups made use of the platform provided by the Round Table Discussion to state their perspective and elaborate on what is taking place in their Community Forests.
The event concluded with the closing remarks given by Hon. Josef Sikongo, Chairperson of Kavango West Regional Council.
Stay Informed
When you subscribe to the blog, we will send you an e-mail when there are new updates on the site so you wouldn't miss them.