First Workshop with Traditional Authority Representatives on Sustainable Forest Management implemented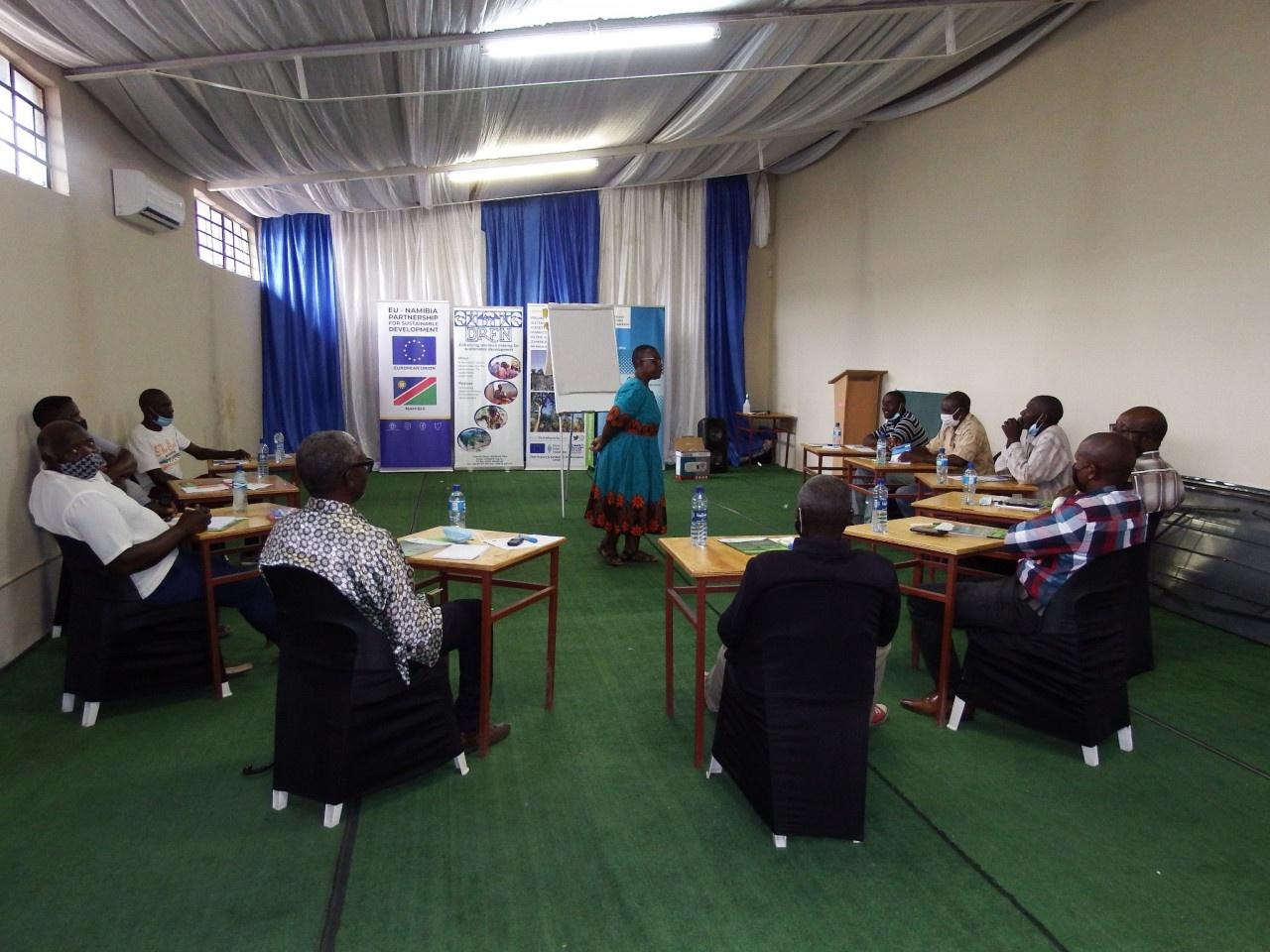 On 18 February 2022, the NSFM-Project continued its workshops on Sustainable Forest Management (SFM) in the Zambezi Region. This time, ten representatives of the Traditional Authority (TA) were invited to Katima Mulilo to take part in a one-day workshop. The workshops are one of the key components of the 'Promoting Sustainable Forest Management in the Kavango-Zambezi Regions in Namibia' (NSFM) Project that are aiming at improving knowledge and skills on the concept of SFM.
The trainer Ms Daisy Manungo trained the TA representatives on the basics of SFM and the role of Community Forests (CFs) in SFM. Moreover, forestry laws and policies, as well as permits, and deforestation, forest degradation and climate change were on the agenda of that one-day workshop. Another crucial topic of the day was illegal fencing in CFs as well as land allocation; a topic that causes a lot of misunderstandings in the CFs. The highlight of the workshop was a practical session on forest inventory.
Stay Informed
When you subscribe to the blog, we will send you an e-mail when there are new updates on the site so you wouldn't miss them.