Insightful Key Stakeholder Consultation Event in Rundu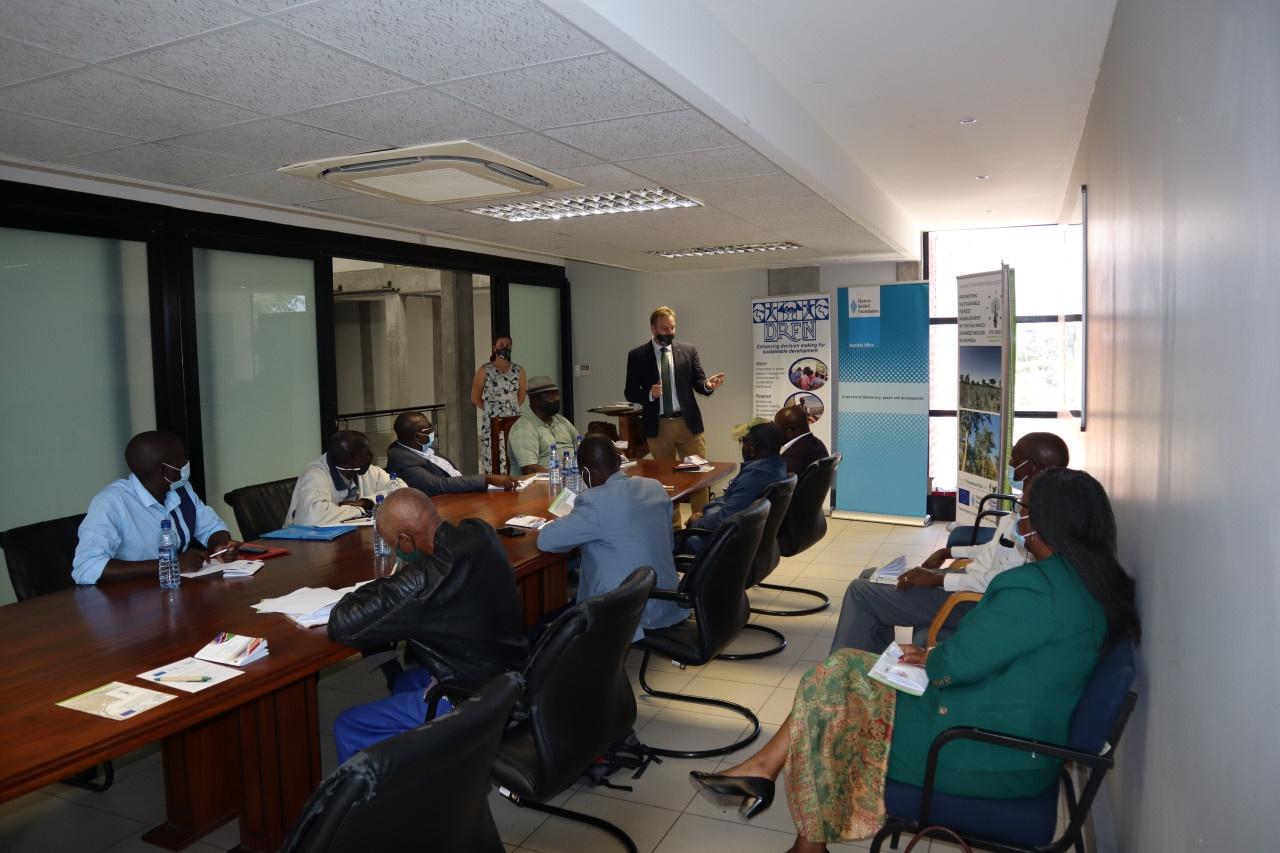 The Namibia Sustainable Forest Management (NSFM) Project hosted an insightful Key Stakeholder Consultation Event in Rundu on 08 April 2021. Important stakeholders invited included representatives of the Traditional Authorities, the Kavango East and West Regional Farmer Unions, the Community Forests, as well as Councilors of the Kavango East and West Regional Councils and the Governors of both Kavango regions. This exchange event aimed at introducing the NSFM-Project, learning about the daily challenges of the stakeholders in forest management as well as managing their project expectations.
After a brief introduction round of all participants, Dr Clemens von Doderer, HSF's Resident Representative, elucidated the project's background, its objectives and the activities envisaged taking place in the two Kavango regions. The feedback on the project itself was positive as the consents were 'we are excited that you [the NSFM-Project] came to our region'. However, the main part of the event focused on the challenges and expectations of the participants. The mentioned challenges of misleading guidelines as well as lacking communication between stakeholders regarding forest management underlined the correctness of the projects' aim, namely the support of an active multi-stakeholder dialogue on the topic.
Stay Informed
When you subscribe to the blog, we will send you an e-mail when there are new updates on the site so you wouldn't miss them.